Dorothy A. O. White-Williams, MD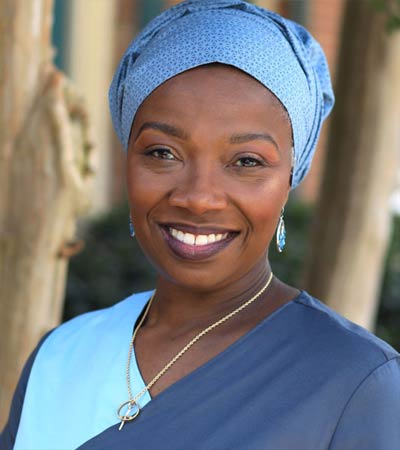 My mission is to partner with patients to help improve their overall well-being. I've come to realize that I can learn a lot from patients, and I enjoy the relationships developed over time – with them as individuals and with their families.
With each person who comes into my office, I become fully involved with their personal story and life. I listen intently and try to comfort them and let them know that I truly care. Listening to patients and being able to engage them is one of my strengths as a physician. I treat all patients with the same respect and compassion – regardless of their socioeconomic or cultural background. But my heart still aches sometimes as I discover the difficulties some patients have.
I enjoy having the ability to treat so many different kinds of people of all ages with all types of illnesses, and I appreciate being an integral part of the patients' healthcare team. I look forward to continuing to build my medical knowledge so I can help my patients even more.
Certifications
Family Medicine: American Board of Family Medicine
Education
Residency: Family Medicine, Emory University School of Medicine, Atlanta, GA
Medical School: Case Western Reserve University, Cleveland, OH
Undergraduate: Bachelor of Arts, Oberlin College, Oberlin, OH
Professional Organizations & Affiliations
Adjunct Faculty: Emory University, Department of Family & Preventive Medicine, Atlanta, GA
Member: American Academy of Family Physicians
Member: American Medical Association
Member: Georgia Academy of Family Physicians
Member: Emory Decatur Hospital